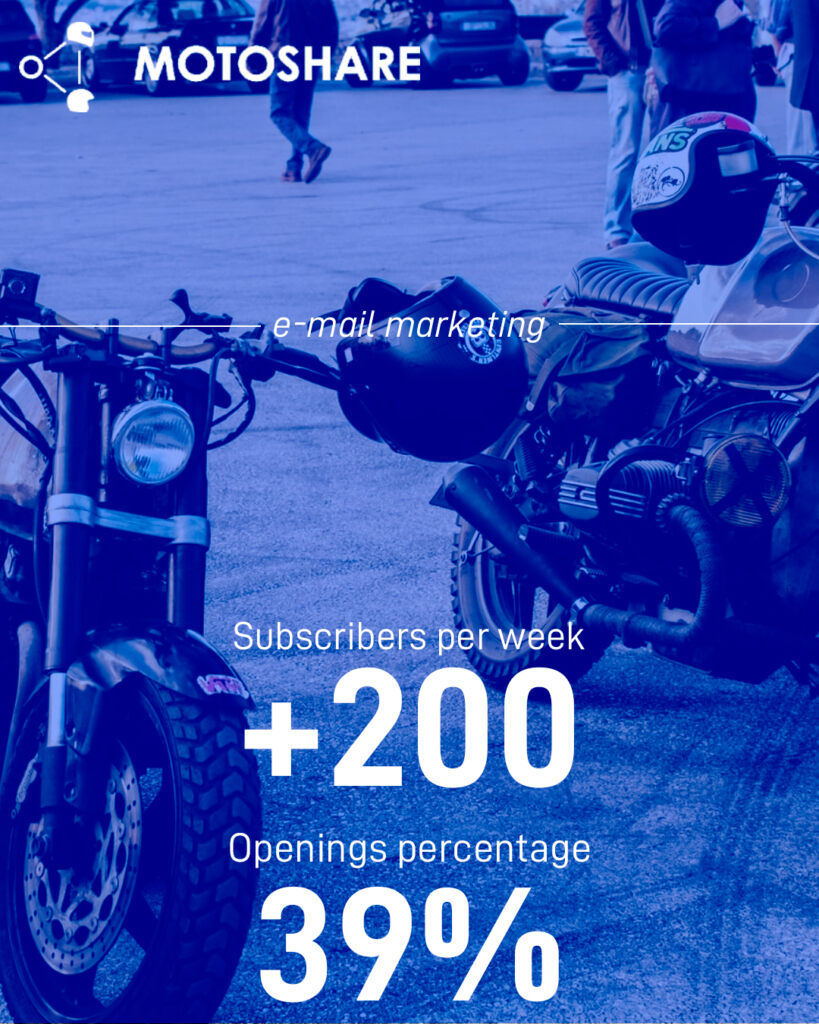 Motoshare is a motorcycle rental company with multiple locations in the Netherlands. Via Motoshare it is possible to rent a motorbike cheaply from private owners and affiliated dealers. There is a choice of more than 1500 engines making it easy to find one.
Issue
Motoshare wanted to build a better relationship with the customers who had already subscribed to the newsletter.   
Solution
With the help of email marketing we have made it possible to build a better relationship with the (potential) customers of Motoshare by regularly sending newsletters. Email marketing is generally a perfect channel to keep in touch with (potential) customers. In general, emails are read more carefully than social media messages. On social media, your posts often get lost in a large stream of messages.
Results
Baas & Baas has been working with Motoshare for more than six months, this collaboration has yielded some very good results.
Subscribers
With the help of the various newsletters, we have more than 12.000 subscribers brought in. Every week there are on average 200 new subscribers at.
Opens & Clicks
Medium opens 39% of all subscribers the newsletter and 9% actually clicks on a link in the newsletter. Based on the 12000 subscribers, this is approximately 1000 people per newsletter!
Benefits of Email Marketing
Keep in touch with potential customers

Emails are read better than social media messages

Building relationships with customers

More traffic to the website

Personal contact

Easy measurement of results

Inexpensive and durable