Using Instagram hashtags can help you enjoy several benefits. Of course, the hashtags must be of quality if you want to please the Instagram algorithm. Coming up with the right hashtags is often quite a task. This is a process of research, implementation and verification. Today we share with you how to come up with an effective hashtag strategy including: the types of hashtags, hashtag research and hashtag analysis.
What are hashtags?
The well-known hashtag (#), or hashtag, you probably know it. The online media are bursting with them. Not only organic posts contain such terms, but also paid Instagram ads can include hashtags. What are they actually good for? What types of hashtags are there? And which hashtags should you use for Instagram? These questions are addressed in this article!
The purpose of hashtags is actually quite simple. By means of one particular word, you can categorize a message under a specific topic. This makes it easy to filter messages by certain keywords, in order to arrive at the desired information. This offers new opportunities for organizations/people to generate more reach and thus more likes and followers. When searching for certain keywords, people can come across your post in the search results and possibly look further on your account for your other content. Ideal!
Notice:
A good hashtag does not suddenly make a "boring" or "uninteresting" post great and successful. It is one of the means to generate more reach. Thus, good hashtags can boost the findability of your content.
Types of hashtags
If you want to use hashtags, you can invoke two categories:
A made-up hashtag of your own

A pre-existing hashtag
Within these two categories are the following types of hashtags:
Brand-hashtags: exclusive hashtags (your own made up hashtag) for just your business. The purpose of the hashtag is to generate brand awareness. Do not use more than 1 to 2 hashtags per post (#chanellover).
Location based hashtags: this hashtag is ideal if you want to reach a specific target audience in the area. For example, certain products and/or services may only be available to a local audience.
Entertainment-hashtags: the purpose of the hashtag is to expand already existing relationships with customers. The hashtags often have little connection to the brand itself and instead a lot to the specific post. For example, think #shopitgirl #youwantthis etc.
Mass hashtags: Such hashtags appeal to a large audience because they are often used or looked up by many people. Think #love #lovelife #food
Occasion hashtags: these are hashtags which may be linked to a holiday, time of year or time of day (#bluemonday, #christmas). Mass hashtags:
Trending-hashtags: Sometimes certain words are all over the place for a specific period of time. This could be due to a certain incident, new release of a certain product type or you name it (#blacklivesmatter, #iPhone13).
Niche-hashtags: Some hashtags should only reach a specific audience. This can be done through niche hashtags that target certain customer interests (#vegan, #luxurious, #sustainable).
Event-hashtags: some hashtags should boost certain events. Think of a sale, a particular festival or a win (#instagiveaway, #sale).
Your own hashtag
To start with, have your own hashtag about your own product/service, company or brand; these can be very effective. Especially when a large audience adopts this hashtag and uses it in their own content. In practice, it often turns out to be difficult to make this happen. For example, coming up with a good hashtag is often quite a task. A hashtag should be easy to read, clear, not too long and complicated.
In addition to the reproducibility of the hashtag, it is also important that the hashtag appeals in such a way that the public actually wants to use it. It often helps to respond to developments and trends from the environment. Think of the environment, sustainability, women's rights, child labor, etc. Current and often more emotionally charged news is more appealing because it plays on the emotions.
Finally, linking a hashtag to a win campaign can also be effective, especially if it is a large and sought-after prize. In order to win, a certain action is then often requested, such as mentioning the organization in question with an associated hashtag. 
New hashtag research
In addition, we have the already existing hashtags. You've probably seen a lot of them pass by on mainly Instagram. Now you're probably wondering which hashtags to use. It is often a challenge to find the best hashtags on Instagram. Therefore, several tools have been created to find the best hashtags on Instagram. However, these tools are not free, often requiring a hefty sum to be put on the table. And an alternative? In addition to these tools, you can also do your own research!
Ga naar je Instagram-pagina en typ eerst wat eigen zoekwoorden in die goed bij je posts passen. Wat voor zoekresultaten levert dat op? Hoe zou jouw post daartussen kunnen opvallen? Welke gebruikers gebruiken dat trefwoord? Welke andere hashtags gebruiken ze? Hoeveel zoekresultaten worden er getoond? Aan de hand van deze cijfers kun je zien of een bepaalde term veel gebruikt wordt of niet. Je kunt dan de meest interessante hashtags testen.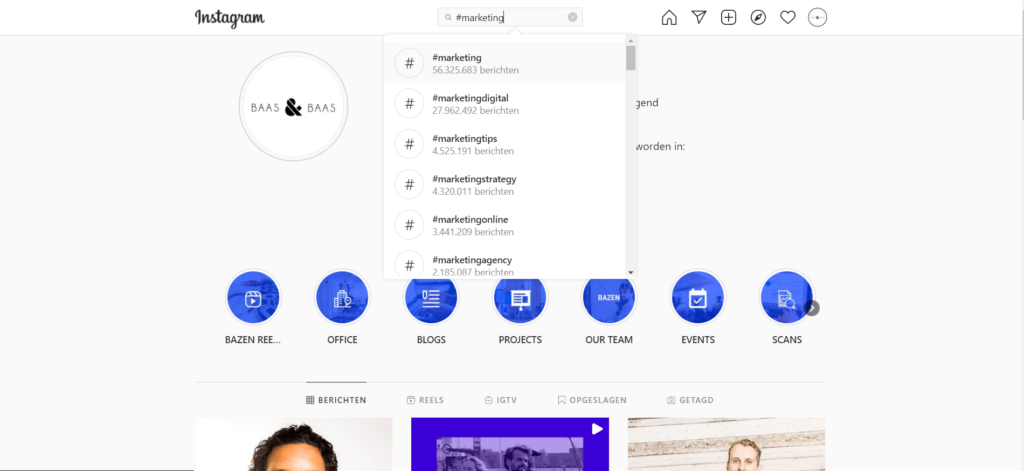 In addition to these tools and your own research, the options below also allow you to discover many new hashtags. 
Analyze competitors


What hashtags does the competitor use? What kind of search results does the hashtag yield? Who else is using the hashtag?

Analyze influencers and peers?


It's good to look at the major players within your field or your target audience in terms of hashtags. What hashtags are they using?

Make use of the auto-suggest


When you type a hashtag into the search bar, you will often be shown similar hashtags (think of Google and its alternative options when you type in a keyword). These options can be a good addition to.
Amount of hashtags
If you are using hashtags, you should keep in mind a maximum of 30 hashtags per post. Therefore, focus only on the most important and relevant hashtags. Also, you should pay close attention to the use of hashtags if you have linked your social media. On some social media, a large number of hashtags under a post may come across as spam and you don't want that. The following number of hashtags are used within the media listed below:
Instagram: up to 30 hashtags
Twitter: Maximum 280 characters, including the use of hashtags
LinkedIn: unlimited
Facebook: unlimited
Although this data, hashtags are still only really accepted and considered effective on Instagram. On the other social media, three to four hashtags are often sufficient.
Measuring is knowing
Okay, now you've done your research on possible good hashtags and integrated them into your marketing statements. It is then important that you measure the results of this as well.
Hashtags are often difficult to evaluate separately since you place them in large groups under posts. Which hashtags draw the most weight is often unclear. Nevertheless, there are several ways to measure the impact of your hashtag strategies. Do this as follows:
Analyse group hashtags
Review the overall growth of your profile. You can do this on the basis of

Instagram Analytics

. For example, note whether the impressions, reach and likes have gone up for your profile and the posts on it. Especially the reach via the Discovery channel within Instagram is good to keep an eye on. An exponential growth in this factor means that you have recently reached more accounts based on the hashtags you have used.

Compare the results over different periods of time. Is there any growth visible or is this growth not happening? A new strategy should give a monthly increase. However, if this is not the case, it may be time to incorporate a new strategy.

Repeat the hashtag research.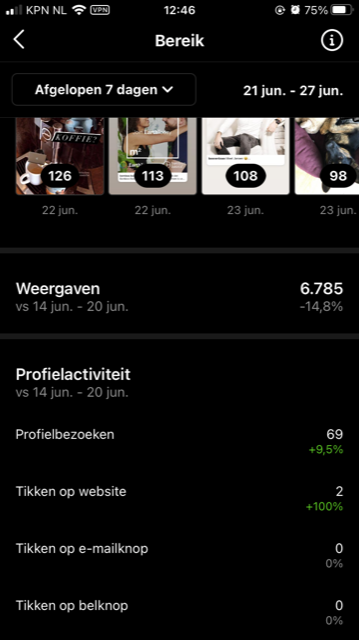 Analyse single hashtag
If you want to see if a single hashtag has caused any particular performance, a hashtag research tool will need to be invoked (e.g. Hastagify). Such tools provide more functionality than an Instagram Analytics to regularly monitor hashtags for organic popularity. Also, third-party data often indicates monthly what the best performing hashtags are within that period in terms of engagement and usage.
Finding the best hashtags for Instagram
Instagram hashtags are important within a Instagram marketing strategy. Indeed, proper research into, and application of, hashtags can immediately increase reach, likes and followers. A lack of hashtags, in this context, means an incomplete use of Instagram's potential. 
Using the step-by-step plan above, you as a marketer can integrate good hashtags into your Instagram marketing strategy. Do not forget to periodically check, alternate and renew these hashtags in order to achieve the best results.
We of Baas & Baas wish you the best of luck! Need help? Please feel free to Contact us. We would love to help you with your issues!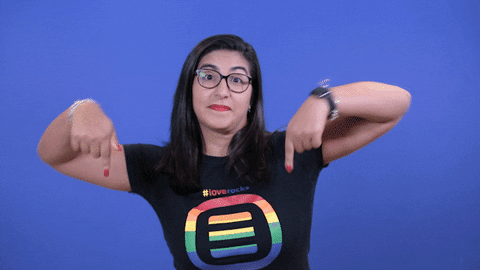 Do you want to stay up to date with news, articles, tips and tricks? That's great! We have a monthly newsletter for you full of relevant and practical content.. Register below - without obligation: