How do you get more followers on Instagram?
Instagram is still the channel to reach a large target group. Where it was primarily a platform for young people, it is now also starting to grow among the older generation. Instagram is trusted and is an ideal platform to share the necessary photos and videos with the outside world. The snackable content can also be called addictive. The infinite feed generates a kind of FOMO; the fear of missing out on new, interesting content that you probably should have seen. Result? Much of the day is spent scrolling Instagram. This is a golden source for companies and organizations to reach a large audience and generate more followers.  
But the question remains: how are you seen well on Instagram and how do you grow your fan base? In this article '' Get more followers on Instagram; how do you do that? '' we give you a large number of tips to make this happen. Various aspects of your Instagram are covered, including optimizing the feed, the online promotion and the profile. Note, it is a lot of information to take in. Notepad at the ready !!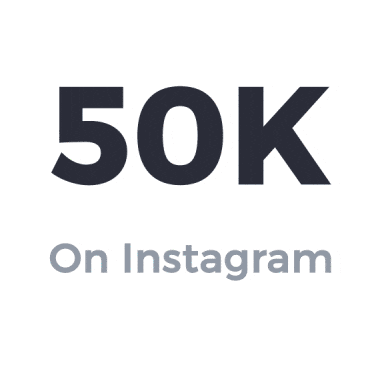 Optimizing the Instagram feed
Make use of hashtags
And no, not just any ordinary hashtag (#), but one that is recognizable and relevant. All you have to do is put your brand name behind this hashtag. If it is the case that this brand name is a daily used word, you can consider using a hashtag including your brand slogan to be more distinctive. In the beginning, probably only you will use the hashtag. However, as your brand grows in popularity and more and more people purchase your products, you will see that this hashtag will also be adopted by your audience. And that is of course what you want, because that way you generate more followers on Instagram.
Okay, now you have your own hashtag. And then? Select 29 other hashtags that you consider relevant to your products / services / brand. 30 hashtags under your Instagram Post is the max, so let's make good use of this number. These hashtags belong in the first comment under your Instagram Post.
Tip: Make a note of all of these hashtags one after the other so you don't have to type them out over and over again when you post. 
> Collect hashtags
Where do you get good inspiration for relevant and well-functioning hashtags? Various tools have been created for this, such as Hashtagify and Top Hashtags. These tools provide you with insights into a list of the most popular hashtags for your specific keyword, how popular it is and in which country they are most used. In addition to tools like these, you can also do research yourself. Enter your keyword with hashtag on Instagram (eg #book). This hashtag will then appear along with more related hashtags that you can also add to your collection. You can also take a look at your competitor. There is a good chance that they have already studied this in order to arrive at well-performing keywords; Better well nicked than badly conceived right! Need even more inspiration? Use popular weekly or thematic hashtags like #followfriday, #throwbackthursday, #TBT etc.
Pay attention to the time / day that you post
Good content is essential to stand out from the daily content that your target audience sees. It is also important to look at the times at which you post your messages. After all, your target group also has a day's schedule that includes work or other activities. As a result, they do not always have the time to scroll down Instagram. Posting a message at times when the target group is busy is therefore not ideal; your message will then disappear in the feed due to the constant new flow of content. Now you are probably wondering what is the best time to post now. In general, the best times are around lunch (11am - 1pm) and in the evening around seven to nine (7pm to 9pm). If we look at the best days, these are mainly Mondays, Wednesdays and Thursdays. Sundays are not recommended due to the low number of users who are active this day. 
> Instagram analytics
Although these '' overall '' best performing days, it is not immediately said that this applies to every company / brand. If you want more followers on Instagram, it is useful to keep an eye on how well your different posts are performing. For this you use Instagram Analytics! If you have posted a number of messages, you can use Instagram Analytics see how your messages have performed and how your target group behaves (when they are online and on which days). If you do not know this yet, it is important that you really acquire this knowledge. How? Very simple. All you need is an Instagram business account. Such a business account helps you to understand how the platform works, from which you can then obtain learnings to improve your account - and thus your business! In short, it is simply experimenting on your Instagram business account to find out what works best.
Schedule your posts
Posting manually every week can be quite tiring. You have more on your mind than having to keep in mind that you still have to post something on social media. Scheduling your Instagram posts for a specific period of time can save you time and stress. You can also ensure that your audience gets to see messages in a consistent manner, with an eye for day and time. Within Boss & Boss we work with Hootsuite; a planning tool to manage all social media accounts within your company. It works conveniently and effectively. In addition to Hootsuite, you can also choose Buffer, Schedugram or, for example, Later.
Monitor consistency
You want to reach your target audience. You do this, among other things, by consistently sharing your posts on the platform. Consistency inspires confidence and recognition among the target group. This ensures that you stand out among your target group and therefore stick better. So make it easy for your target group and make a clear schedule of times when you will post. Here you also refer to the statistics that can be found within Instagram Analytics. In addition to ensuring consistency in items, it is also important to pay attention to consistency in recognisability of the image and the text. To do this, choose a specific color / logo / character / writing style and keep it coming back in every message. 
Authenticity & relevance
We would like to emphasize it emphatically; authenticity and relevance are important. Also in the content you share. So do not randomly throw all kinds of messages about topics that are far away from you and your brand. Find out more about the wishes and needs in terms of subjects and then check whether they are in line with the field you are in. Only then do you have the chance that you will get more followers on Instagram. The only way to find out the wishes and needs is to try and test! After a while you will automatically see what is and what is not going well (ps: again via the Instagram Analytics;)). Also note the results, so that you get a good and clear picture of the findings. No inspiration for posts? Sneak a peek at your competitor. They have often also done good research into the target group and its needs. Please note that you use this content for inspiration and that you do not copy it.
Humor is worth its weight in gold
Of course it is good to share your expertise in certain areas, but too much can sometimes come across as a bit too serious and inhumane. Then pump some relaxation and humor into your messages and make people laugh from time to time. For example, share a blunder or a joke of the week that was made in the workplace. This reinforces the personality of your brand. Ultimately, people are always looking for the person behind something in order to feel more connected. Personality in combination with humor means more followers on Instagram.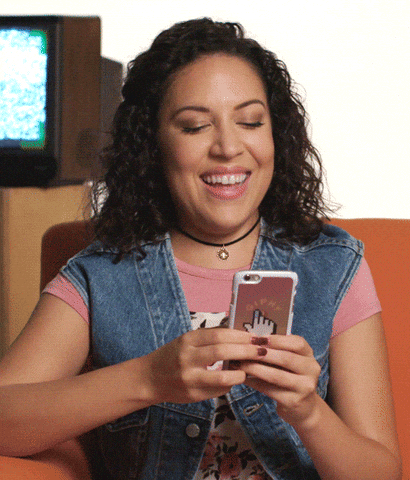 Call-to-actions!
You want your followers to take actions when they see one of your posts. What action is that? Should they like your post? Or perhaps respond? Do you want them to read your newly written blog? It is good to think about the purpose of your post and how you will express it to your audience. For a reader it is not always easy to trace. Do this by means of call-to-action. To do this, include a specific term or button in the text or image of your post that your visitor can click. Make the action clear, but concise, for example: 'like our message', 'click on the link in bio', 'share your story', 'ask your questions in the comments'.
Image is key!
Your goal to generate more followers on Instagram is good photos or videos of interest. Image appeals to the imagination more than a plain text does, no matter how nice you supplement it with emojis. So take several photos of the object / person you want to post on your profile. Do not immediately choose the first photo, but make an accurate selection, paying attention to the incidence of light, sharpness and color. If necessary, use a filter, but be aware that such a filter can make the image appear somewhat unrealistic.
Comments & likes
We give you the following: interaction with your followers is important! The moment your followers respond under your post or send you a private message, it is therefore very important that you answer them in the shortest possible time frame. Otherwise, your followers may feel like you're not being heard and get the impression that your company is unsympathetic. Respond when they say something nice, have a question, or have a criticism. That way you increase the chance that your followers will continue to follow you and leave such a response more often.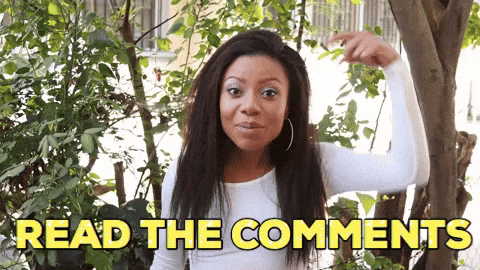 Location
When you post a message, you can also choose to tag the location. It is recommended to use a location tag. You literally put your company on the map within Instagram. The moment people search for your location, there is a good chance that they will also bump into your mail. How nice is that!
Promotional activities
Rely on influencers
Maybe this sounds easier than done, because how do you find the right influencers for your brand? You will find the answer with the help of an influencer platform. With such a platform you can determine which requirements your influencers must meet, assess how they perform and convert (after all, that is what you want to get out of it!). Please note that your chosen influencer niche is specific. An influencer can still have so many followers, but if they do not convert - because the content and target group are not aligned - then it will still be of no use.
For companies / brands that are relatively small compared to the competitor, approaching an influencer is an affordable and profitable approach. Rely on influencers with a small audience (under 10,000). Try to convince them of a collaboration in which they place a post for you in exchange for a free product and possible commission. Do not approach one but more than one; you will see that a few are willing to do this. If the influencer is benevolent, you can also ask him or her to take a photo with the product which you can then use (with permission!) In your advertisements. Customer photos as well as reviews create social proof, which benefits your conversions.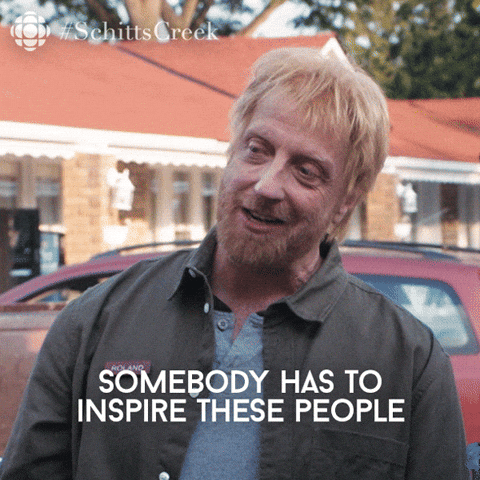 Instagram ads
Of course, an online advertising campaign should not be missed. Especially if you want more followers on Instagram. How can you promote your brand better than showing yourself through a targeted advertisement to your desired target group? At Baas & Baas we know by now how to run an effective campaign and keep it running, so that the conversions are also not disappointing. Our experience shows that the follower number increases when online advertisements are used. Do you also want to achieve more conversions? Read all about it here Instagram marketing!
Make contact with fellow companies
Why not even send a message to that fellow company that is approaching the same target group? After all, together you are stronger than alone. Try to make it clear in a short but sweet message what your idea and goal is and send it via your Instagram DMs (this immediately shows who you are as a company). This increases the chance that your message will be read and that it will actually be answered.
Organize a giveaway
Yes, it sounds basic, but such an action is very beneficial for increasing the interaction with and brand awareness of your brand. Try to think outside the box; step away from the standard actions that you already see everywhere on Instagram and walk a new path. User-generated content is one of the most effective ways to interact with your customers and increase your awareness. People will tag you and share your giveaway message. It is up to you to repost this content on your own account. This shows the other followers that the giveaway is popular, which may convince them to participate.
Please note that the giveaway is attractive. Be clear about what you want your followers to do and why. Do not ask too much of them, as this can create a barrier not to participate. The feasibility of the promotion is of course also something to keep an eye on. Nobody has the desire and time to invest a lot of time and energy in a particular participation. So keep the action close to the participant himself; his environment, behavior, etc.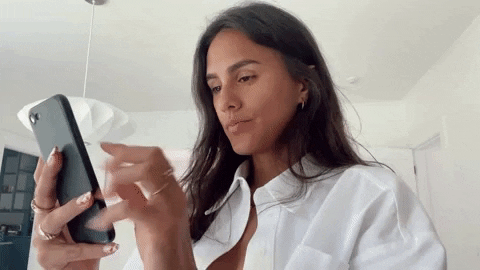 Promote posts
Promote your best performing Instagram posts / stories! You probably got a message from Instagram that that one post you posted yesterday is doing so much % better than all your other posts. This is a so-called popular message that performs well among your target audience. Why is this? Find it out through the Instagram Analytics. Which elements have ensured this greater reach? Is it the hashtags? Is it the text? How to use emojis? You name it. That way you can learn from doing it so well again in the future. 
To come back to the popular post for a moment; you can promote this via Instagram. A species Instagram advertising, but different! What does that mean? For a fee you can bring the mail to the attention of an even larger target group to generate more involvement. This can lead to new visits to your profile or online store. And therefore more followers on Instagram!
Promote profile
We just talked about promoting high-performing posts. You can of course also do this with your profile! How do you create more followers than dto promote your Instagram account. Let your people know where to find you. Therefore, share your profile on your other social media channels such as Facebook, Twitter and the emerging medium TikTok by means of a nice post. Don't do all of this at the same time. That can perhaps be experienced as a bit guiding and annoying. Therefore, make sure that you spread the posts over time and across the channels. You can also link to your Instagram profile at the bottom of your blogs. By promoting your account you work on your visibility of your profile. The more people know your profile, the sooner they will look up and follow it.
Be proactive
> Post comments
Be proactive! In the sense of actively responding to the posts of competitors. Look at the content they share and occasionally respond under their post with, for example, a humorous comment or a tip or trick from their own practice. Maybe their followers will follow you too. How do you know when these competitors have posted something? Very simple! Press the bell at the top right of the competitor's profile and volia: you will receive a notification when they have posted something. You can then immediately give a like or respond to this.
> Track potential customers
You can also choose to take the first step towards a larger fan base yourself. For this, look at the followers of your competitors. Who are these? Would they have the same interest in your products or services? If so, go ahead and start following these people. Also like messages from them and respond to them if necessary. The personal aspect of 'being seen' is important. And maybe they will follow you back. Make sure that you do not ultimately follow many more people than they follow you. That may be a bit skewed. If people still haven't started following you back after a certain amount of time, be proactive about unfollowing these people again so that the balance remains in balance.
Optimize Instagram profile
Provide a strong bio
Bio? What is that? For the people who are not quite familiar with the term: your Instagram bio, or biography, is the short piece of text that is under your profile picture on your Instagram profile. On the basis of a bio, a visitor can become wiser of the profile he or she has found.

Your bio is therefore the first information transfer that takes place from the provider (the company / person behind the Instagram page) to the visitor. And as we know, first impressions are key! Provide the visitor with the extra information so that he or she does not have to guess. This can be lost of the visitor's attention and thus the interest in your profile and / or company. We can tell you, that will not benefit your followers. Make sure that people can see who you are, what you do and what you post about. Think carefully before you put something down. After all, your biography cannot be longer than 150 characters. Keep it short and sweet, but also catchy. Pay attention to key concepts that your potential customers may be looking for. Emojis can also be a nice addition to make your text more visual. So fill in your bio and keep it up to date and visual. 
The URL in your bio
We just talked about the completeness of your bio; this is important to inform your visitors about yourself and your products / services. In this bio you can also choose to post a URL. This is a single URL that can lead to your website, blog or other web page. Can't choose between two different URLs because you think both are very relevant? Or do you find it annoying to keep changing URLs as it may be confusing for your audience? No problem, then this outcome might be something for you: a click-through link that leads to a landing page full of other links that point to specific content. Which landing page? You make it yourself! This way you can create a page on your website especially for Instagram. Clearly state what the various links are and also make the page attractive to look at. You then place the link to this landing page in your Instagram bio. That way you can refer your followers to the content they want to see at that moment. Just make sure that this so-called Instagram page on your website is not visible on your website. You want only your Instagram followers to end up on this page via your bio. This is better for the analytics on Instagram but also Google!

> Linktree
Now you might be thinking, 'hey, that looks like Linktree!'. That's right. Linktree is also a so-called landing page that can refer your followers to all kinds of other pages. However 100% this tool is not effective. Linktree registers little or no statistics. Actually, you only see how many people in total have clicked on your link. It is not more specific than that. Also, you cannot adjust your landing page exactly to your own branding. Linktree is limited to 4 standard options. Own contribution of color is also not possible. Finally, Linktree has a negative impact on your Google Analytics. Traffic from Linktree is registered in Google Analytics as a referral instead of Instagram. This does not give you accurate data to optimize with. You will not see this in Google Analytics as 'Instagram' but as 'referral', which means that you do not have good data to optimize. This in turn also affects your SEO; it will perform less well. You are less 'socially popular' which affects your ranking.

Linking social media
Be the wingman; only then not with people, but with your social media. As most may know, Instagram is part of Facebook. There is therefore also a possibility to link your Instagram Page to your Facebook page. Why would you do this? More people see your posts. This may lead to them following you through Instagram as well. That way you can generate more followers on Instagram.

Public profile
Yes .. if you want to be found, it is of course important that you make your profile public. Otherwise it makes no sense to draw attention to your profile. People need to see something; photos, inspiring and catchy texts, videos and you name it. The first impression is formed when they visit your profile. If they see a so-called 'lock', then of course that will not benefit the experience of your potential customers. People are more likely to follow a public Instagram account. Your profile will also become more visible in the online landscape of Instagram. Hashtags, locations and the like can help your profile to increase its findability and you may see this reflected in your follower count (more followers on Instagram!). Have a look at us Instagram profile how we approach that!

Title 
The title of your Instagram page cannot be forgotten of course! Where this is? Under your @username. When you create a profile, Instagram fills this space with your chosen @name. However, you can also change it yourself to a different name of your choice. Consider, for example, your real name or your job title. Just like the bio, this place can also function as an extra place to mention keywords in order to be found better by your target group. Make a note of keywords that attract attention here. After all, your username and title are the only two fields that are immediately shown to an Instagram user when they look up something within the Instagram search engine. Be short and sweet here too, because you only have 30 characters to describe your title.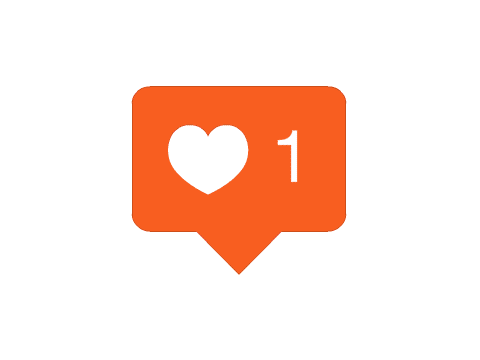 Conclusion
You can certainly get started with these 22 great tips to increase your Instagram followers! If you cannot figure it out completely or have a supplement? Feel free to send us a message. We are happy to tell you!
Do you want to stay informed about news, articles, tips and tricks? That works out well! We have a monthly newsletter for you that provides you with relevant and practical content. Register below - without obligation -: