Do you want to know what the consequences are of the iOS 14 update for your Facebook campaigns? In this live blog you can read more about the new update that Apple has announced for this year; the iOS 14 update. We will let you know in this Live Blog what exactly this update entails and what effect these changes have on the performance of your social media ads. We have listed the most important news here. That way you, just like us, will be aware of the latest developments regarding this new update.
This blog will be updated in the coming weeks. Do you want to stay informed? Then sign up here in for the latest news.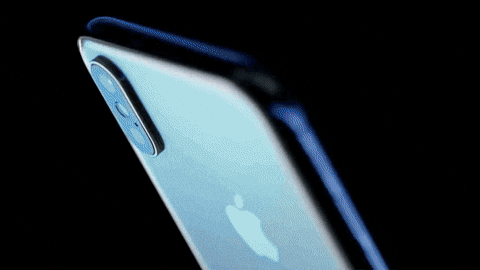 What is Apple's iOS 14 update?
Apple is already known for its high standards of privacy, security and content. To this end, it has developed a strict user privacy and data usage policy. This policy will be expanded this year with the so-called 'AppTracking Transparency framework'. What does this mean? App owners are expected to provide more information to users on the product page. This information will cover the data collection methods and privacy practices that apply within the app. Users must be explicitly asked for permission to be tracked through third-party apps and websites and to identify the user device ID (IDFA). If the consent has been obtained, the user can be 'tracked'. Tracking is the collection, linking and (possibly) sharing of user or device data with data brokers. Tracking enables companies to create targeted advertisements or measure various advertisements. However, a user can also choose to unsubscribe from any type of targeting or tracking.
What's the difference from before? Instead of signing out independently, the new iOS 14 update prompts the user to install or update an app and prompt them to sign in / out for information sharing.
Before this update, about 70% of the iOS users shared their identification code with app publishers. This percentage is expected to decrease from 10% to 15% from the beginning of this year.
The consequences of iOS 14 for Facebook campaigns
The consequences of the iOS 14 update it's mainly in app ad measurement and performance. This is because the changes associated with the update can greatly affect how conversion events are received and processed by tools such as the Facebook pixel. The update mainly affects companies within online marketing. Examples are companies that advertise mobile apps. In addition, this impact also applies to companies that optimize, target and report on web conversion events via one of the Facebook business tools.
You can of course imagine that as more and more users opt out of tracking on iOS 14 devices, a significant drop in the number of reported conversions (e.g. number of app connections and app activity) from your ads is possible. The new policy ensures that companies can only measure the performance of campaigns for app installations of iOS-14 on Facebook to a limited extent. Due to these reporting limitations, it is unclear how many web conversion events are coming from iOS 14 devices.
Reporting Limitations
The reporting limitations can be translated into four points. The following limitations are expected for Ads Management, Ad Reporting and the Ads Insights API:
Delayed results; no longer real-time reports. Apple's new SKAdNetwork API reports conversion events based on a specific time. Data can therefore be delayed up to 3 days.

Estimated results; results are collected at campaign level using SKAdNetwork. Insight into the results at ad set level and ad level can be obtained by means of statistical models. These will be estimated values.

No support for specifications; for app and website conversions, display and action specifications (e.g., age, gender, region, placement, device) are not supported.

Changes to account attribution period settings;

Allocation period for all new or active ad campaigns are set at the ad set level rather than the account level. This setting ensures that the measured conversions are the same as the conversions used for campaign optimization information. In addition, the institution offers more flexibility and clarity in analyzing ad performance.
In addition to the reporting restrictions, some of your ads may be paused or may stop showing on some Apple devices. As long as this decline continues and more devices are updated to iOS 14, chances are the size of your retargeting audiences will also decrease.
What do we see in our Facebook Business Manager ourselves?
The arrival of the iOS 14 update was already highlighted by Facebook itself at the end of 2020. However, there was still speculation about the exact details of this update and the consequences that would come with it. We at Baas & Baas have followed the update closely to be aware of the impact that the update would have on online advertisements in the new year. We have experienced that impact to a certain extent. However, due to the preparations we have made, we are able to continue to display and measure advertisements. We take into account that the update has brought limitations which we try to compensate through other ways.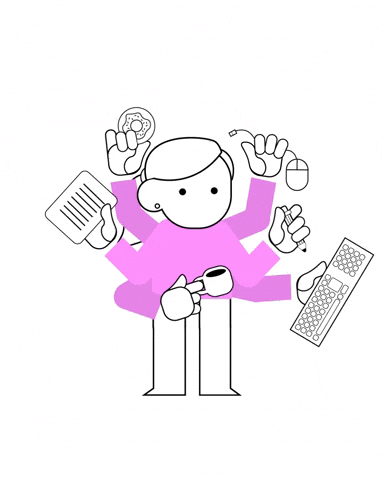 The preliminary conclusions
For now we can make the following conclusions about the iOS 14 update:
The iOS 14 update affects online ads around the world;

The update started at the beginning of this year (2021);

Measuring performance, reporting and retargeting options will be limited;

It is already unknown how Facebook will respond to this development. The update from Apple is unfavorable for the Facebook Platform as it will cost them customers. In the near future, Facebook will probably focus on making the advertising platform attractive again through new measurement solutions and identification data;

Advertisers can different steps to ensure proper tracking on iOS devices.
Finally, a clarification. Opting out of iOS 14 users from tracking does not necessarily mean that they will no longer see ads. Due to a lack of data, the range of advertisements will no longer be fully geared and therefore relevant to this target group.
What can you expect from us?
We at Baas & Baas will use all our knowledge and experience to understand the consequences of this update.
We are currently busy analyzing the update. In doing so, we are looking for a new, best working method to be able to make optimal use of Facebook's advertising management despite the update. Of course we also test hypotheses that are put forward by other specialists in the field of online marketing.
New insights from ourselves or other online resources that will be gathered in the coming weeks will be published again on this page of the Live Blog. Stay tuned!
Become an online Boss? Sign up for the newsletter!
Knowing more? The following documents explain this in more detail: