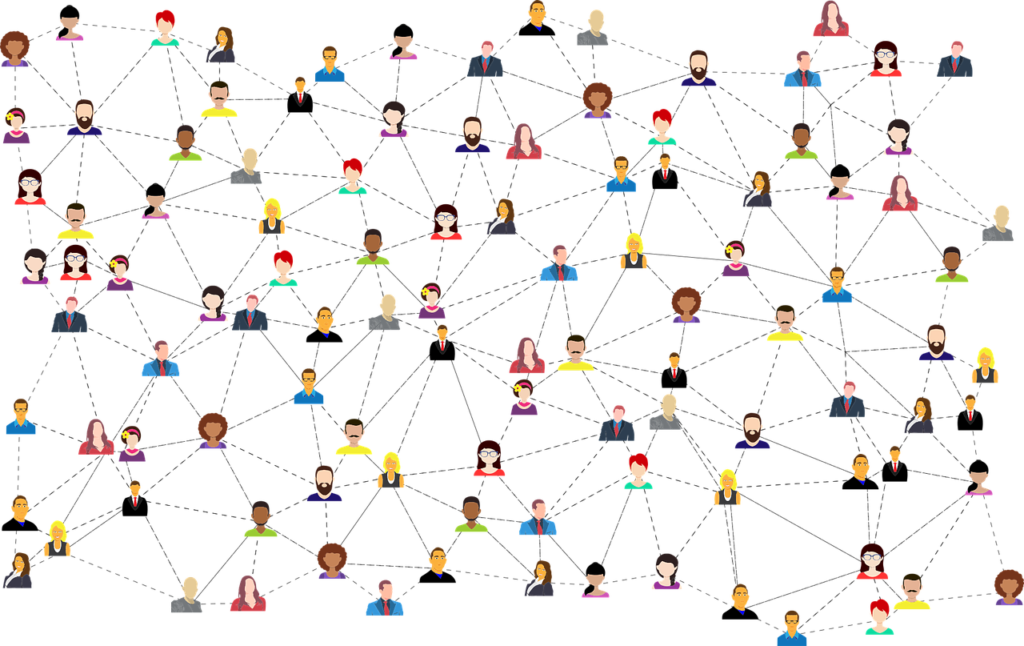 When it comes to social advertising, it is always difficult to determine who you should actually target. Who is your target audience? And how can you reach your dream target group? These are questions that must be constantly asked when using new marketing communications. There are countless possibilities to shape your target group. But how do you know which features to use? In this article we will tell you how you can gain insight into your target group, so that you can reach them better!
TIP: Use the 'Audience Insights' Tool from Facebook!
With the help of this tool you can easily gain insight into two groups of people - people who are connected to your Facebook page and all people who are active on the Facebook platform. But what insights can you gain from this?
An overview of demographic data - who exactly is your target audience?
Interests and hobbies of people - what interests your target audience ?;
Discovering people's lifestyles - where does your target audience live? And what is their activity on Facebook?
The relevance of the audience insight tool is now clear. Now we can zoom in more on each of these insights!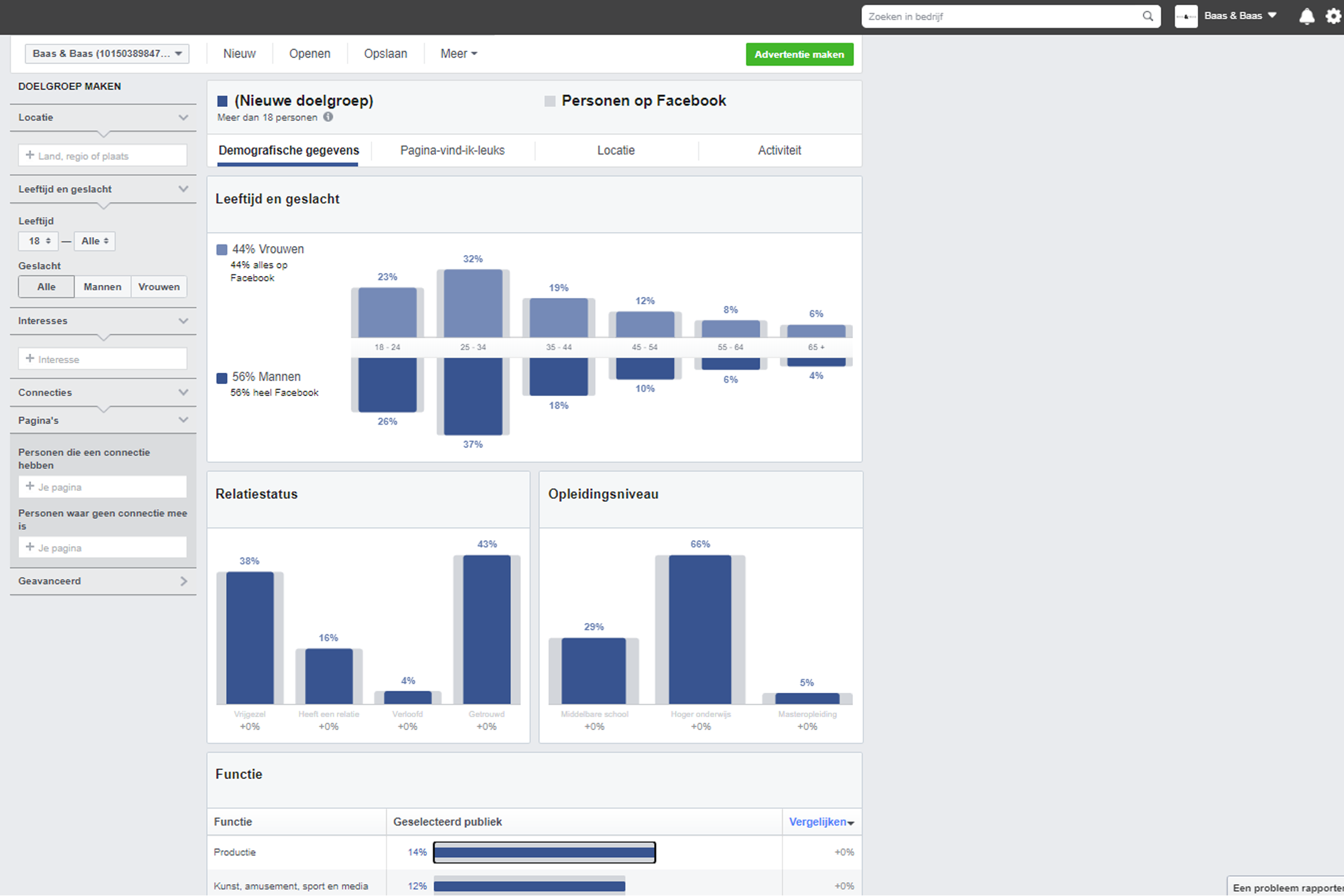 Apply audience insight tool in your social marketing strategy.
The demographic data
The demographics, or 'demographics', are essential to understand the basic characteristics of your target audience. To view the data related to this category, go to the heading 'Demographic data'. Here you will find information such as age, gender, education level, profession and relationship status of your target group.
Interests and hobbies
You can find interests and hobbies under the heading 'Page likes'. Discover several things here:
The top categories of your target group;
Page likes (the pages that your target audience likes and follows). Here you can see per page how relevance it is to your target group. In other words; it concerns the pages that are likely to be relevant to your target audience. This can be defined very broadly; from a favorite actor to the garment they prefer to wear. The relevance of a page is based on affinity, page size and the number of people in your target audience who already like the page. Use this option to check where the interests of your target group lie. You then target these interests in your campaign.
In addition, you can see how many people of your target group like this page based on the 'target group' given. Compare this especially with the information 'Facebook' that tells you how many people in the same country of the target group also like the same page.
You will also find information about how likely your target audience is to like the page in question compared to everyone on Facebook - under the heading 'Affinity'.
Also read our Facebook Marketing Checklist
Facebook selects the most popular places, countries and languages for your target group compared to all Facebook users. So focus mainly on these popular locations and languages!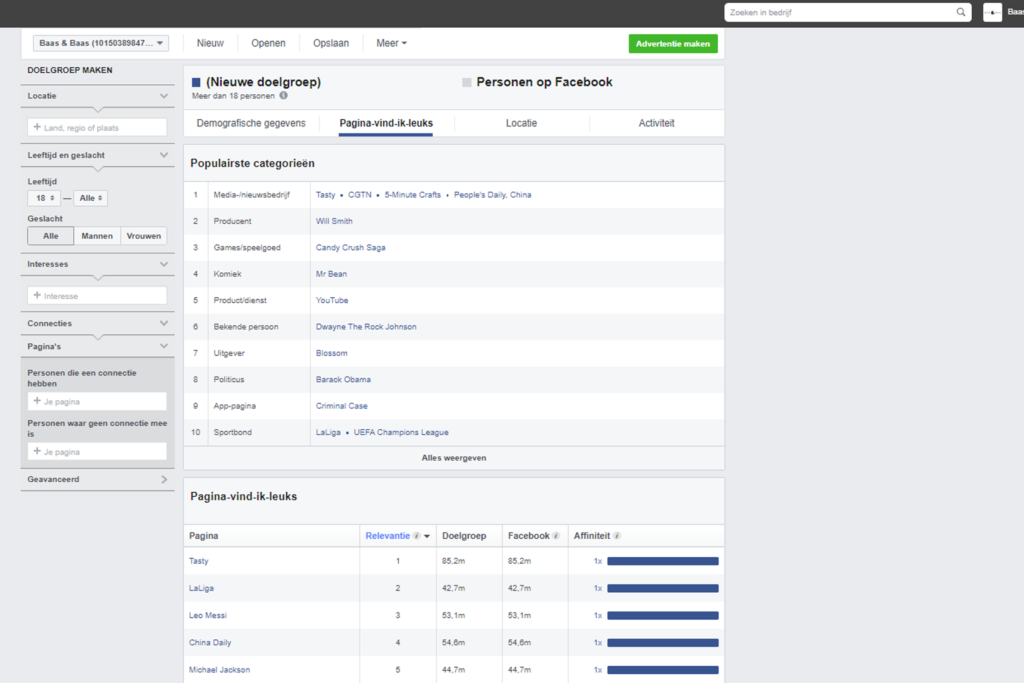 Activity
Finally, you can gain insight into the behavior of your target group on Facebook under the heading 'Activity'. Here you can easily see the frequency of the different activities they perform (e.g. liking a page, commenting, liking other people's posts, sharing posts and ads that are clicked). In addition, insight is provided into the most popular devices (desktop / desktop & mobile / mobile), with which they have carried out the various activities on Facebook and Instagram over the past 30 days and to what brand this device belongs.
Using the data from this tool, you can now create better content that actually matches your target group. In addition, you can also easily find new people to target who match your current audience to generate even better results.
Of course you can already take a look around within the tool to become familiar with it! http://www.facebook.com/ads/audience_insights.
Stay tuned.