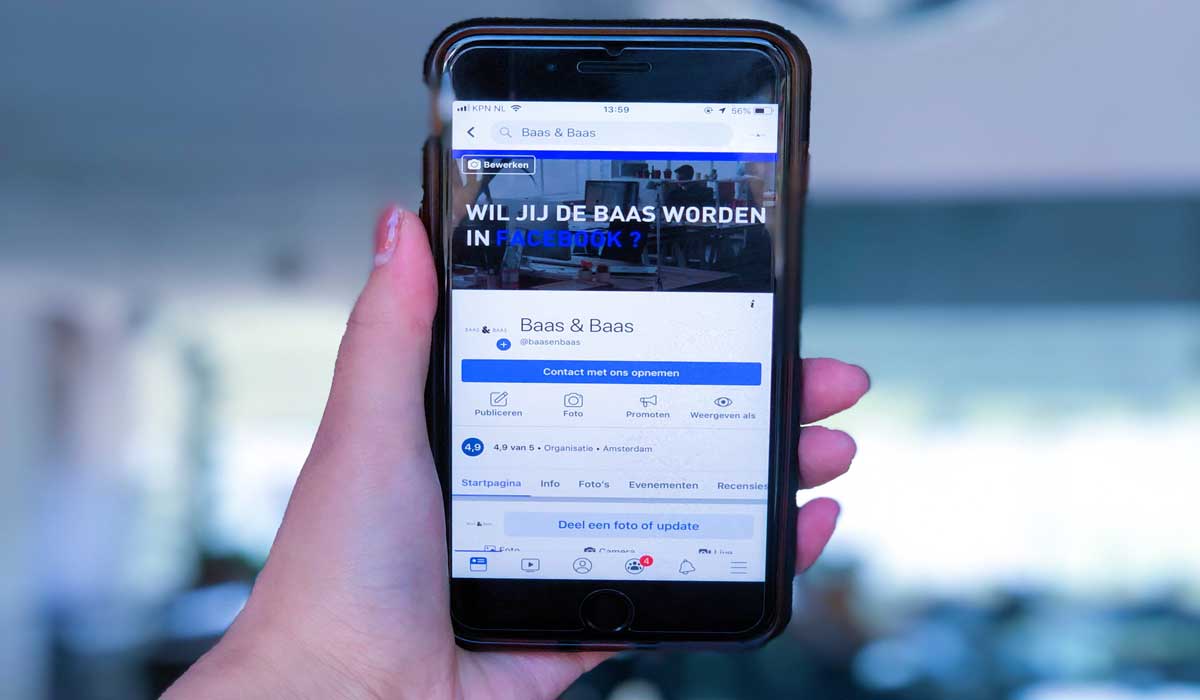 Someone visits your website, but does not buy or send you a message. Now that person is not "lost"; retargeting is the way to persuade such a person to make a purchase or contact us (depending on your conversion goal). No idea how to start? We will help you on your way.
Suppose you post an action on Facebook and someone clicks on it. That person will then be on your website. Unfortunately, no purchase is made. But this is where Facebook retargeting, aka F.acebook remarketing, begins. The visitor came via Facebook, so if you had a Facebook Pixel (more about that later) Facebook will register this. Slightly creepy, but very handy, because now you can create an ad for that person.
Why is it important?
Retargeting can convince doubters. You can make it as personal as you want and anything is possible. For example, you can set an ad with a discount code for a certain product to be shown to someone who had that product in his or her basket but when the website closed. This increases the chance that the person will finish the purchase for the time being. Or suppose that the person was only on a product page or category page, you can turn it into an advertisement with a discount code or (similar) products. R.emarketing is also relevant for people who have already purchased a product. Consider, for example, an advertisement for a camera bag to someone who has just bought a new camera.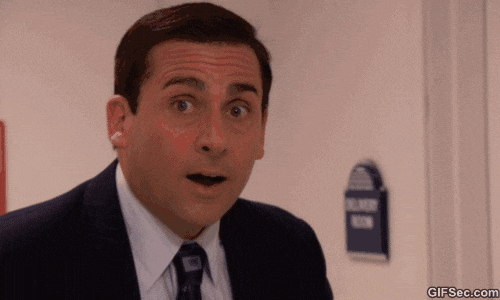 Retargeting is therefore important to increase conversion, but also to remain "top of mind": make sure that the visitor immediately thinks of you when they need a particular product or service.
Step-by-step plan for Facebook retargeting: how do you get started with Facebook retargeting?
All right, now that you know what retargeting is and why it's important, it's time for the real work. Fortunately, it is not that difficult if you already know a little about Facebook marketing. Don't you have that? Don't worry either, because we will take you by the hand and explain how to approach this step by step.
Step 1: Set up the Facebook Pixel
A Facebook Pixel is similar to Google Analytics, it is a code that you enter at the back of your website so that visitors are registered. Very useful to know who visits your website. Go to Ads Manager> Utilities> Pixels. You will then see a Pixelcode. You have to enter this in the head of your website. This can be done through special programs, but it is best to paste it directly into the header of your website. Then there are no additional plugins involved.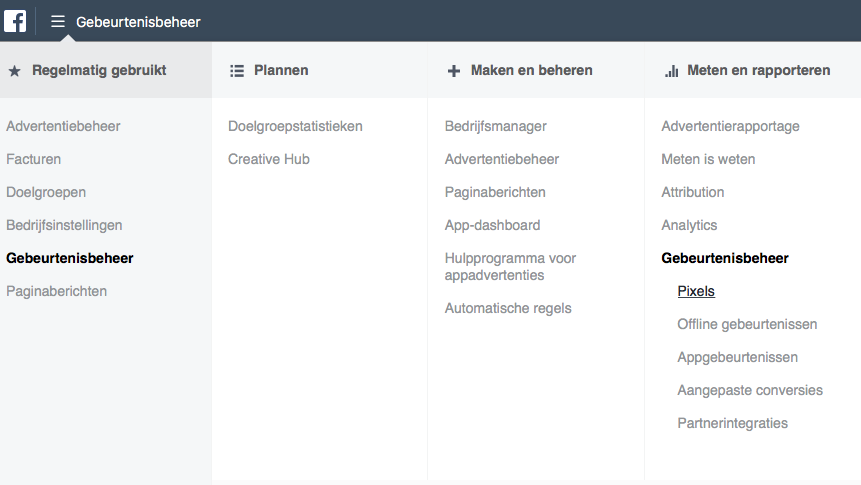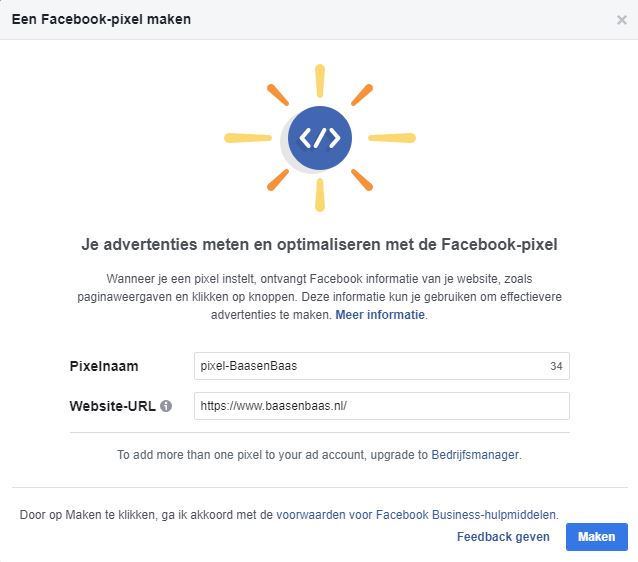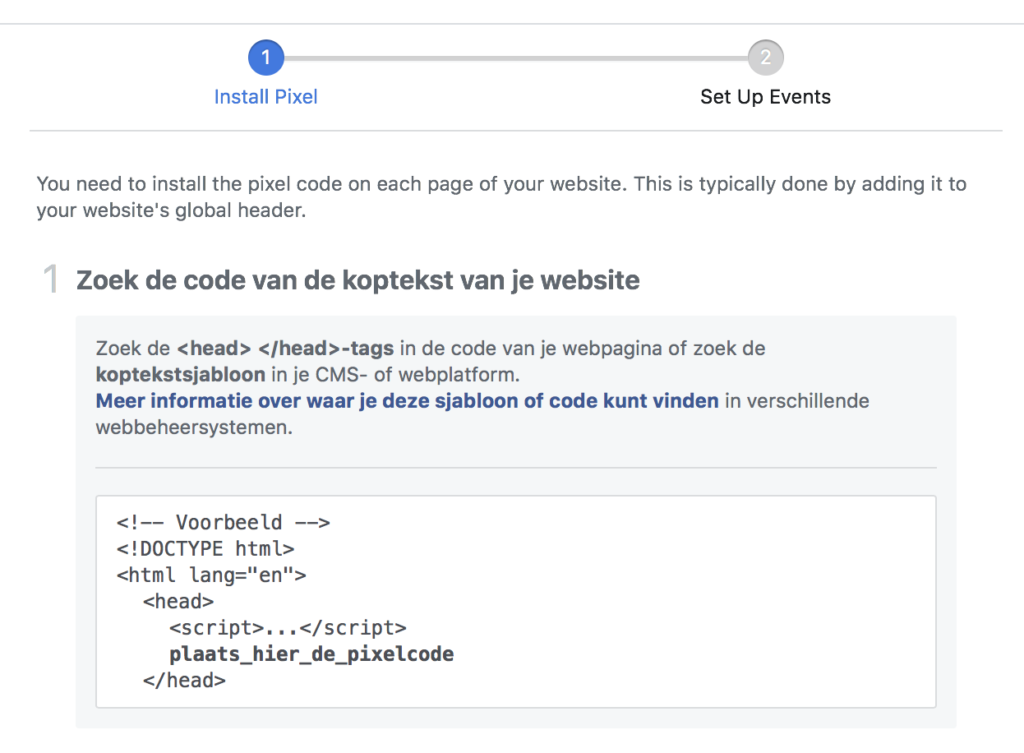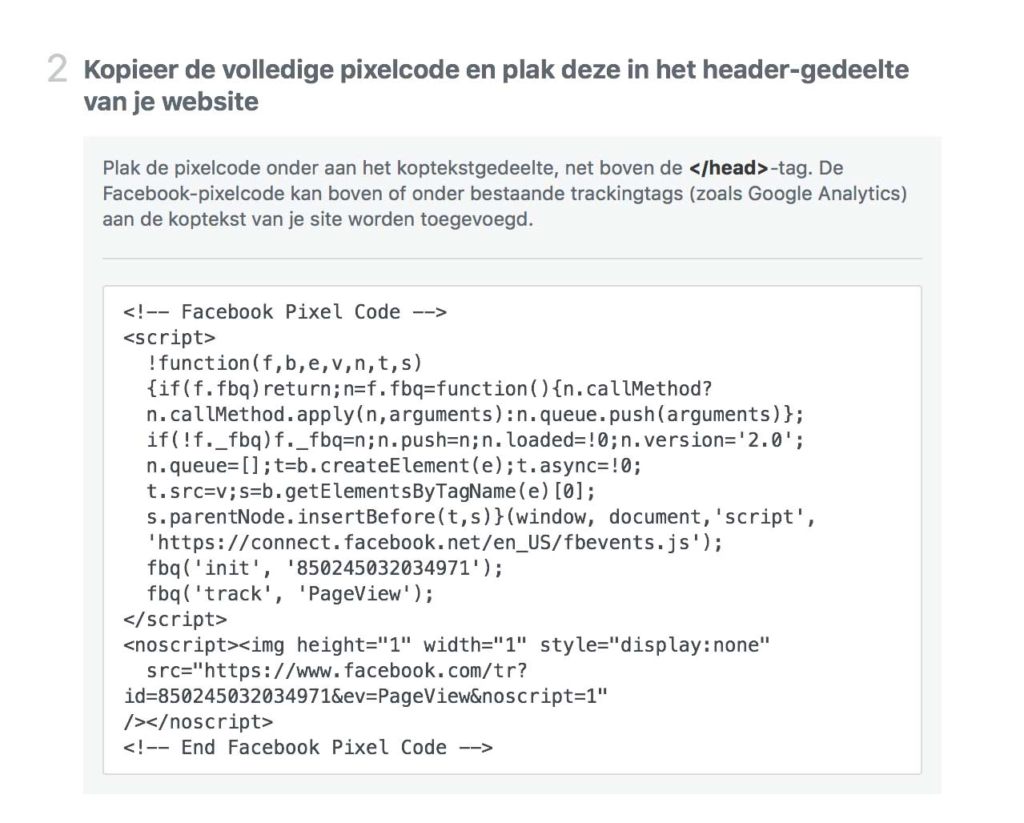 Step 2: Create a custom audience
If the Facebook Pixel is set up, you have to wait a little while. Then data is collected. Then you can create a target group in Facebook, which consists of the people who have visited your website. Go back to Utilities and choose what kind of audience you want to create. As we explained earlier, there are multiple audiences you can retarget to, such as a customer list, website traffic, or app activity.

Step 3: determine what and who you want to retarget
Do you want to retarget on all website traffic or for specific products or a particular web page? You can set this up. You can also set a specific period, for example "people who have visited a specific webpage in the last 14 days.". So determine in advance who and what you want to retarget and fill this in. Send your remarketing traffic (warm traffic) to conversion pages as much as possible.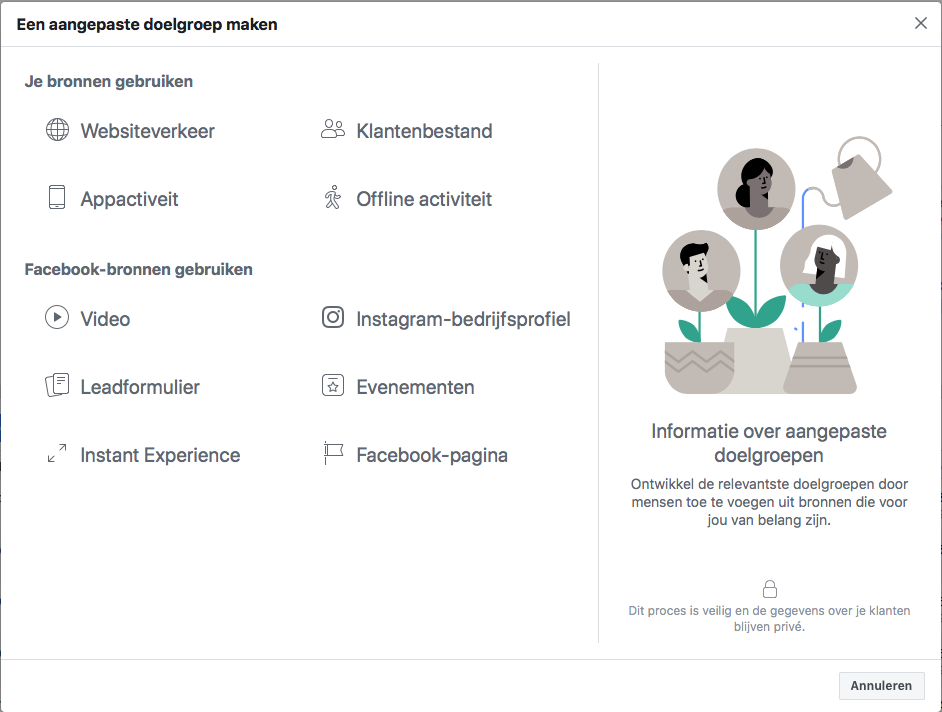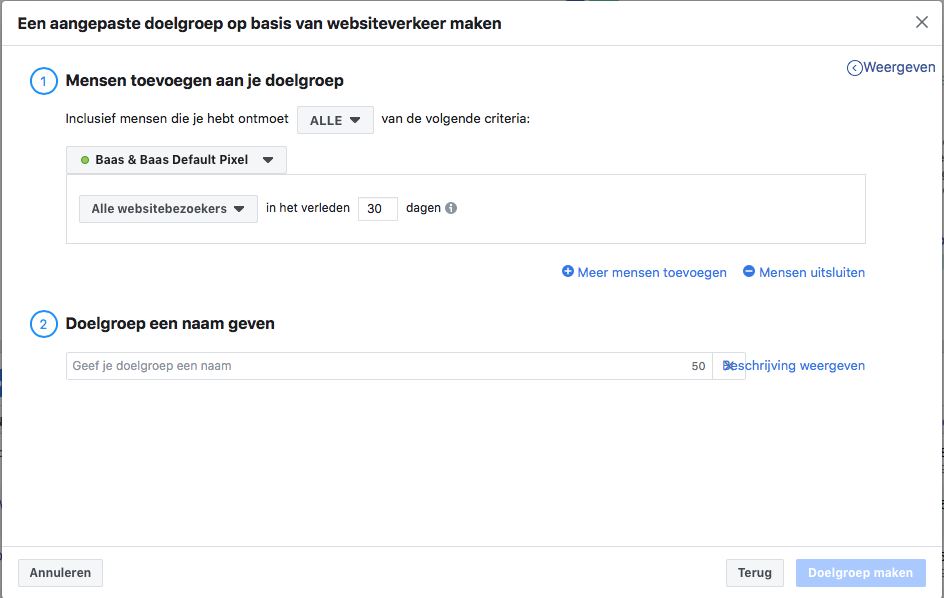 Step 4: create the ad
The time has come, you are going to create an ad for your new custom audience. Simply select the target group and fill in the other details such as location and age. This continues like any Facebook ad. Want to know more about this? Download our Facebook advertising e-book here for free.
As with all advertising (or rather, all marketing) is to test key. Which ads convert? Does a discount code work? Which target groups do and which do not click on the ads? Keep testing until you've optimized the retargeting process.
Extra tips:
- Exclude buyers; when you have bought something it is annoying to see the same product again in. Not only is it annoying for the user, but of course it also costs you money.
- Web shops can use dynamic remarketing. This allows Facebook to automatically show your products to the correct website visitor. That saves a lot of work.
What if you can't figure it out?
Facebook retargeting is very effective, but it takes time. Especially the testing is intensive; it does not take that long to set up, but it is important that it is done properly. If you don't feel like doing this, but you want to reap the benefits remarketing? Send us a message and then we'll see what we can do for you. Baas & Baas is happy to help youg!
Would you also like to become an online Boss? Sign up for the newsletter!