Do you want to join the world of crazy, funny and edgy videos as a brand? Cool! But also be aware of the time, creativity and resources you need for this. At TikTok you don't just want to distribute content, you want to go viral! If your content is not attractive enough, you will unfortunately not notice much on TikTok. Are you super creative on the other hand? Then challenge yourself with a challenge or use a hashtag campaign. When you use a challenge or hashtag, it is a challenge to make it shareable because that's how you go viral.

This is how you use a challenge or hashtag campaign
You can of course always test for yourself how TikTok works exactly. By setting up a challenge or hashtag campaign yourself, you can easily increase your brand awareness and create involvement. Keep this in mind when you get started with TikTok:
Make the challenge a bit difficult. It should be something people enjoy doing and be challenged with. 

It can be nice and creative. At TikTok you are not so easily bound by rules. That is what makes this app so interesting. You can use different tools to make your challenge as challenging as possible.

Link hashtags to the challenge so that users recognize and share the challenge.
TikTok & influencer marketing
Just like Instagram, TikTok is the platform for influencers. Young people with a large number of followers are an idol to others. They share the fun, funny and challenging videos with a very large audience. The German sisters Lena and Lisa had 32 million followers at the beginning of this year. It can be interesting for brands to promote their product or service through these people. This way you don't have to use a challenge or hashtag campaign to still achieve a large reach.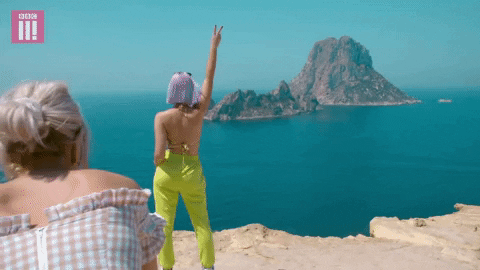 The advertising options at TikTok
Recently you can also advertise as a brand on TikTok. By using advertisements on this platform, you can reach the target group more easily. Advertised videos take you to the user's timeline. This way it looks like you are also a TikTok user. The videos therefore fit well between the stories and videos of the other users, without it being visible. 
TikTok advertisements can be used for reach and interaction. The advertisements can be used in different ways. You can advertise on TikTok in the following ways:
Brand Take Over and Topview: This is a targeted full-screen ad shown only to people who are genuinely interested in a topic.
In-feed native video: here your video ad is shown for 15 seconds to people scrolling through a timeline.

A hashtag challenge: By using a sponsored hashtag you will be placed on the Discovery page for six days. This gives you more reach.

2D lens filters: by means of branded filters your brand becomes visible to the users.

Influencers: with the use of influencer marketing you have a large reach faster.
Successful TikTok campaigns
A good example of a successful TikTok campaign is the song "Old Town Road" by Lil Nax X. The song was promoted on TikTok under the hashtag #yeehaw, with young people in a video having a makeover from normal clothes to cowboy clothes. The song kept playing in the background.
During the NBC's Tonight Show with Jimmy Fallon, they downloaded the app and started the #tumbleweed challenge. The challenge was performed by more than 8,000 TikTokers.
Another example is Guess's campaign where they claimed the hashtag #inmydenim. Guess teamed up with influencer Bebe Rexha and encouraged users to change their Guess pants.
Finally…
TikTok is hip and happening. The growing platform is attractive to young people, but more and more older users are also joining. Using a humorous challenge or a catchy hashtag campaign can provide a greater reach. The use of advertising or an influencer provides extra reach and more interaction. As a brand, do you dare to be funny and show self-mockery? Then TikTok can be the channel for your company to go viral.

Would you also like to become an online Boss? Sign up for the newsletter!