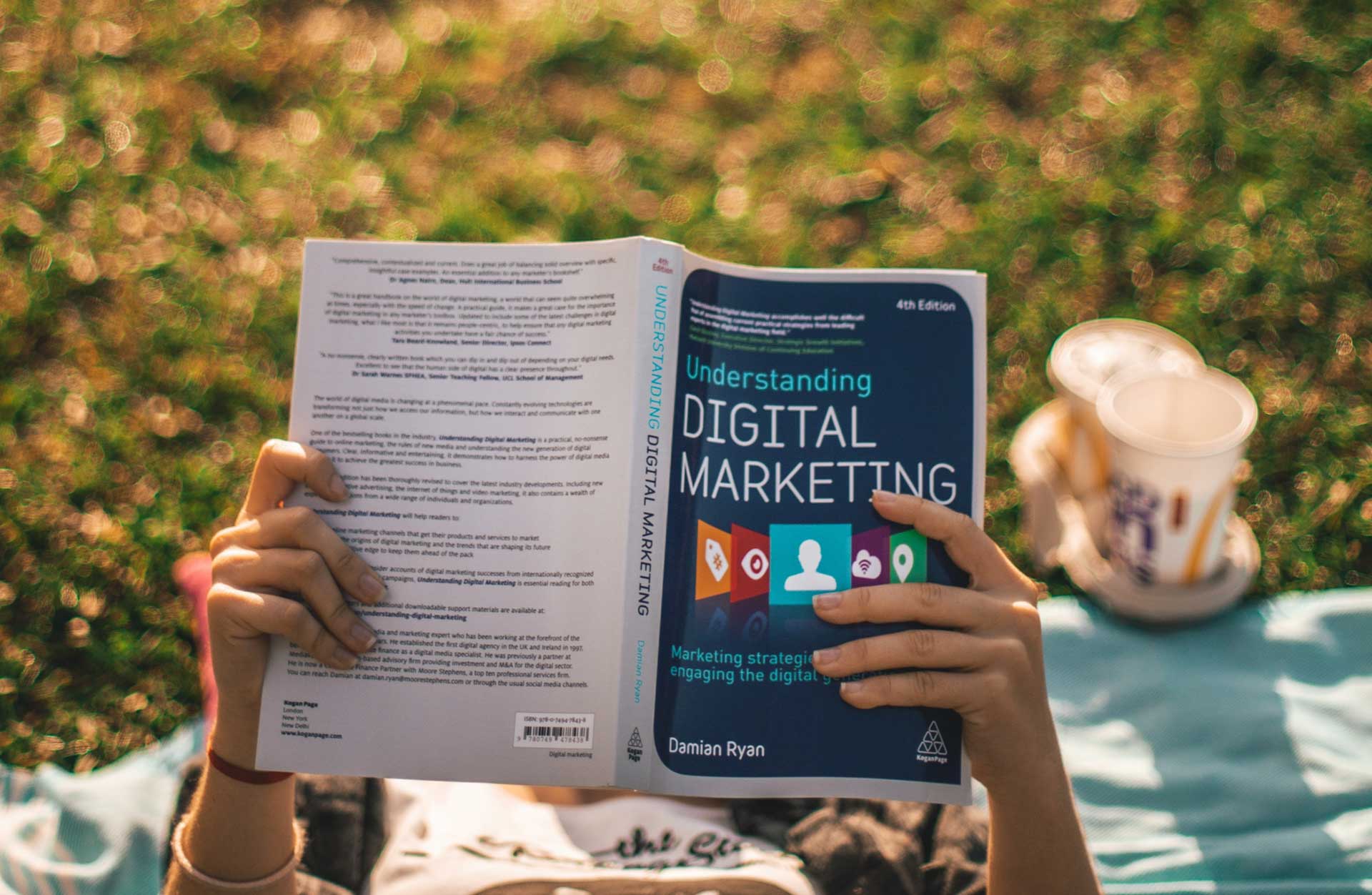 The end of 2020 is in sight and 2021 is just around the corner. Wise to refresh the current look with a new one: one focused on the coming year! 2021 will also bring with it a lot of developments that mainly apply to B2B. The marketing trends and the current crazy situation we are in because of COVID-19 is important to include in the strategic marketing plan. In this article we would like to tell you what will happen in the field of marketing in the coming year and what this means for the marketing strategy of your organization. So keep your notepad ready!
TREND 1: Marketing automation
One of the marketing trends is marketing automation! In 2021, everything will become a lot more practical and efficient than was previously the case. Marketing automation, a combination of marketing communication and software technology, is the goal. This is the optimization of the customer journey for B2B marketing, with the aim of converting more marketing qualified leads into sales qualified leads. So conversions. This marketing automation attitude is of course not new, it has been gaining popularity with marketers for several years now. However, this part is not yet structurally included in the marketing strategies of companies. Don't forget to include the automation of your marketing channels in your strategy for 2021.
TREND 2: LinkedIn and Instagram
Instagram and LinkedIn are playing an increasingly important place in the marketing landscape, Facebook is lagging behind. Both user-friendly platforms are innovating in such a way that additional extensions and options keep coming. This keeps them interesting for the target group. Advertising on these networks will therefore have to occupy a central place in the marketing strategy in order to achieve conversion.
TREND 3: Advertainment funnels in stories
'Advertainment Funnels' will be the magic word of 2021. This also applies to stories. Especially on Instagram, the stories occupy a popular place on the platform, but this function is also becoming increasingly popular on Facebook and LinkedIn. This cannot be otherwise if you consider that time is precious for people and seeing a story hardly appeals to it. In addition, your target group will also see a story earlier than a regular post (if it is already seen). So here are opportunities! Let a story function as a short, but powerful means to convey a desired image and message to your audience. Think of the function as a platform in itself. The Instagram story is a platform for which a marketing strategy must also be devised in order to achieve the desired results over a certain period. So try to make that switch from Timeline ads to a full-fledged Stories Funnel before 2021.
TREND 4: Influencer marketing
Influencer marketing - and no, not as you are used to in the B2C market - will occupy an important place in B2B. In 2021, an increase in the use of marketing via specialists and blogs is expected.
Collaboration with a knowledge leader, such as specialist or experience specialists, is increasingly being labeled with value. These knowledge leaders can be deployed to recommend a service or product, which ensures a credible image. Collaborations are also increasingly used to combine knowledge in order to arrive at joint activities. Take, for example, organizing a webinar or masterclass together, but also the use of online trade magazines and blogs. All with the aim of reaching more people by using the network of the other.
The advantages of influencer marketing ensure that more and more B2B marketing companies choose this.
TREND 5: Authenticity in content
Where in the previous years marketing was mainly send, it will change in the coming years to creating authenticity. The internet, like social media, is an endless stream of information, where your target group tries to keep its head above water every day to keep an overview. However, due to a lack of time, the target group will become increasingly choosy about what content they want to read or not. Only companies that provide relevant information that appeals and enriches will keep their followers and recruit prospects. It is therefore more important to structurally build your content around your marketing funnel, whereby prospects are included and interested in such a way that this will eventually lead to a conversion.
TREND 6: Customer experience - personal attention
In an era in which internet technologies and automation are becoming increasingly important to life, a so-called 'human touch' is increasingly important. People simply need personal contact. Personal contact creates a reliable bond and the feeling of being seen and heard. A personal message or a card, asking about experiences, questions or the like, can make a big difference in this. In 2021, therefore, look at how you can make the customer journey from first contact to after-sales more human through a personal touch.
TREND 7: Purpose
COVID-19 has only further emphasized the importance of purposeful organizations. OOrganizations that know why they exist and for whom they were created may be in a unique position to navigate unprecedented changes. The 'why question' (why are we doing this and not that?) Is always central to this. That way, a company holds itself accountable for achieving its goals by measuring its own progress. While achieving purpose within a company can be quite difficult, especially in a pandemic, meeting the challenge is essential. Because the moment such a pandemic arises, get companies that are driven by a holistic purpose, increased focus and consumer interest. This goal must be stimulated and supported by the entire organization. Not only top management, but also the layers below. After all, they have direct contact with the customer.
Goal orientation is therefore important, especially in 2021, to maintain a strong presence in the market under the eyes of your customers during unprecedented changes.
TREND 8: Going Live!
The trend is already somewhat present because of its convenience, recognisability and accessibility. We are talking about live videos here; the trend that will certainly continue and develop to a greater extent in 2021.
People love videos. This is evident from Facebook live, TikTok, Instagram live and Instagram Reels. Research has shown that a video is also the best way to get the attention of your audience. Most likely this has to do with the fact that people feel more involved - as if they could influence or be part of the action – with a live video than any content. A video is more in the moment and gives the viewer the feeling that he or she is the first to receive the news. And as a company you naturally want to generate this involvement.
TREND 9: Voice / structured data 
We call it a trend because it was predicted to be Voice Search the main trend is what businesses should focus on in 2020. While the use of smart speakers has skyrocketed, voice search on mobile and desktop has only minimal impact had on the practical implementation of SEO for most companies. Not exactly a trend that is important for your marketing! Namely, with the help of Voice Search, the desired information can be gathered by means of two types of voice search, each with a different outcome:
Doing voice commands instead of a typed search on Google. These types of searches are recorded as a normal Internet search. All data is thus collected in Google Search Console, or simply as SEO.

Doing voice commands to receive a spoken voice response. Think of smart speakers such as Amazon Alexa or the Google Home. These searches have little to do with SEO.
In short, it is important for a company to respond to the changes in both voice-based (No. 1) and keyword-based search behavior. For both ways of search behavior, the company only needs to focus on the basics of SEO.
CONCLUSION: MARKETING TRENDS
That was our take on the marketing trends for 2021! The marketing trends Automation, LinkedIn & Instagram, stories funnels, influencers, relevance, the human touch and goal orientation are becoming increasingly play a more important role in a strategic marketing plan. Are you going to work with these marketing trends?
Do you have questions about the marketing trends in 2021? Please feel free Contact us, we are happy to help!