DUURZAME MERKEN
MARKETING
Vergroot de online vindbaarheid en reputatie van jouw duurzame merk
Herken je dit als duurzaam merk?
Duurzaamheid is moeilijk te valideren, wat voor onzekerheid en wantrouwen zorgt
De hogere prijs van duurzame producten maakt het minder aantrekkelijk
De doelgroep is advertenties en marketing zat
Het is moeilijk om transparantie over te brengen
Social media is hardly kept up to date
Er is weinig interactie met de websitebezoekers of op social media
Het is lastig om online nieuwe klanten te trekken
There is no automatic link between the website and social media
Een duurzame weg
to success

!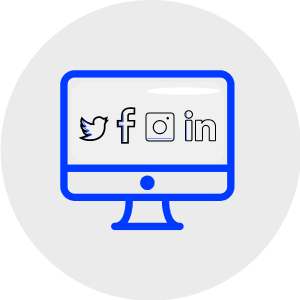 Social media
Social media inzetten in de duurzaamheidsbranche is zeer effectief. Jouw aanbod wordt mooi gepresenteerd op Facebook, LinkedIn, Instagram en Twitter.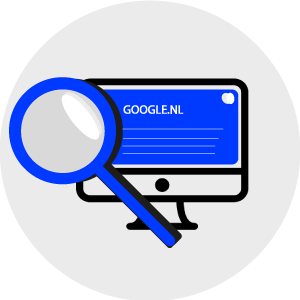 Easy to find
Iedere website die wij maken is geoptimaliseerd voor Google. Als watersport bedrijf ontvang je daardoor altijd relevante bezoekers op de website.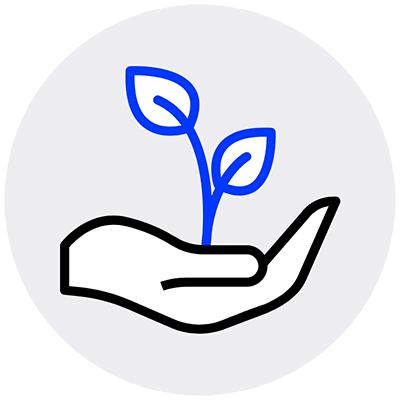 Duurzame producten aanbod
Hoe communiceer je duurzame producten? Wat is
belangrijker; het product, de afbeelding of de prijs?
Zet je in op emotie of informatie? Wij helpen je.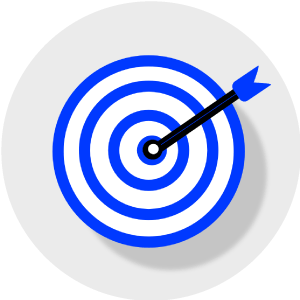 Specific targeting
Met duurzame producten richt je je op een specifieke
doelgroep met duidelijke wensen en behoeften. Door
middel van specifieke targeting bereik jij deze doelgroep.

Gratis DUURZAAM MERK Marketing Scan
All you have to do is leave your website and your email. You will receive a report containing: 
Practical tips to improve your website

Social media tips in de branche voor duurzame merken

Simple website adjustments to make it easier to find

Tip about Facebook Pixel

SEO and SEA tips
Compare your website with the three top competitors in the industry! 
(It is completely without obligation)
VEELGESTELDE VRAGEN OVER DUURZAME MERKEN MARKETING
Is het wel rendabel om online marketing in te zetten voor duurzame producten?
Sander
2020-01-22T12:04:05+01:00
Ja, online marketing inzetten kost uiteraard geld, maar dat verdien je terug. Je bereikt namelijk je juiste doelgroep door gerichte marketing. Hoe dit dan precies werkt? Lees hier de case van Curaloe.
Waarom is online marketing geschikt om duurzame producen te verkopen?
Sander
2020-01-22T12:04:18+01:00
Met online marketing kun je je heel specifiek richten op een bepaalde doelgroep. Hierdoor bereik je de juiste mensen, in jouw geval: de mensen die duurzaamheid hoog in het vaandel hebben staan. Ook heeft online marketing een hogere ROI dan traditionele marketing. Je krijgt dus meer terug voor je investering, waardoor je meer omzet behaalt en kunt groeien.
Wat is er specifiek aan duurzame merken marketing?
Sander
2020-01-22T12:03:17+01:00
Als duurzaam merk focus je je echt op een specifieke doelgroep. Jouw doelgroep heeft bepaalde kenmerken, zij geven namelijk echt om de wereld en willen graag meer uitgeven als dit de duurzaamheid van de planeet ten goede komt. Maar… de meerwaarde moet dan wel duidelijk zijn. En dat is waar wij voor zijn: door middel van duurzame merken marketing de unieke kenmerken van jouw duurzame merk communiceren, zodat de juiste doelgroep getriggerd wordt.
Website voor een duurzaam merk ontwerpen
Met onze expertise vanuit de communicatie en ervaring met duurzame merken marketing zijn wij de oplossing voor jouw bedrijf. Wij begeleiden je graag met het ontwikkelen van een website door middel van de volgende stappen:

1.

Brainstorm and corporate identity

.
In this phase we determine the content of the website together with you. Think of the purpose of the site, the target group, a marketing plan, personas and corporate identity.
No logo or corporate identity yet? We have brand / logo designers for every budget.

2.

Design & Realization

.
We package your digital identity in a beautiful, intelligent and responsive design. Thanks to our extensive WordPress experience, we can create sites quickly and therefore cheaply.
A feedback round will then follow. We will process this feedback until you are satisfied!

3.

Now visitors

!
A beautiful website is worth nothing without visitors. With our online marketing techniques, we ensure that the first visitors arrive on your site through multiple channels.
Your website is optimized for Google by default. But also Facebook, Adwords, link building and other social media are considered.

Boss & Boss | Online Marketing
020 – 2148939
info@baasenbaas.nl
Johan van Hasseltweg 14A
Amsterdam 1022WV
Chamber of Commerce: 70756635
Would you like to know more about our services?
Then contact our final boss Sander without obligation.