Last time we talked about Instagram posts and promotional activities within Instagram. To get more followers on Instagram, you can start thinking about the structure of your posts / feed and the promotional activities you use. Today we are going to talk about the Instagram profile itself. There are various aspects within the profile that you can pay attention to to make your profile appear stronger in order to increase your reach. Below we give you 5 tips. 
Provide a strong bio
Bio? What is that? For the people who are not quite familiar with the term: your Instagram bio, or biography, is the short piece of text that is under your profile picture on your Instagram profile. On the basis of a bio, a visitor can become wiser of the profile he or she has found.

Your bio is therefore the first information transfer that takes place from the provider (the company / person behind the Instagram page) to the visitor. And as we know, first impressions are key! Provide the visitor with the extra information so that he or she does not have to guess. This can be lost of the visitor's attention and thus the interest in your profile and / or company. We can tell you, that will not benefit your followers. Make sure that people can see who you are, what you do and what you post about. Think carefully before you put something down. After all, your biography cannot be longer than 150 characters. Keep it short and sweet, but also catchy. Pay attention to key concepts that your potential customers may be looking for. Emojis can also be a nice addition to make your text more visual. So fill in your bio and keep it up to date and visual. 
The URL in your bio
We just talked about the completeness of your bio; this is important to inform your visitors about yourself and your products / services. In this bio you can also choose to post a URL. This is a single URL that can lead to your website, blog or other web page. Can't choose between two different URLs because you think both are very relevant? Or do you find it annoying to keep changing URLs as it may be confusing for your audience? No problem, then this outcome might be something for you: a click-through link that leads to a landing page full of other links that point to specific content. Which landing page? You make it yourself! This way you can create a page on your website especially for Instagram. Clearly state what the various links are and also make the page attractive to look at. You then place the link to this landing page in your Instagram bio. That way you can refer your followers to the content they want to see at that moment. Just make sure that this so-called Instagram page on your website is not visible on your website. You want only your Instagram followers to end up on this page via your bio. This is better for the analytics on Instagram but also Google!

Linktree
Now you might be thinking, 'hey, that looks like Linktree!'. That's right. Linktree is also a so-called landing page that can refer your followers to all kinds of other pages. However 100% this tool is not effective. Linktree registers little or no statistics. Actually, you only see how many people in total have clicked on your link. It is not more specific than that. Also, you cannot adjust your landing page exactly to your own branding. Linktree is limited to 4 standard options. Own contribution of color is also not possible. Finally, Linktree has a negative impact on your Google Analytics. Traffic from Linktree is registered in Google Analytics as a referral instead of Instagram. This does not give you accurate data to optimize with. You will not see this in Google Analytics as 'Instagram' but as 'referral', which means that you do not have good data to optimize. This in turn also affects your SEO; it will perform less well. You are less 'socially popular' which affects your ranking.

Linking social media
Be the wingman; only then not with people, but with your social media. As most may know, Instagram is part of Facebook. There is therefore also a possibility to link your Instagram Page to your Facebook page. Why would you do this? More people see your posts. This may lead to them following you through Instagram as well. That way you can generate more followers on Instagram.

Public profile
Yes .. if you want to be found, it is of course important that you make your profile public. Otherwise it makes no sense to draw attention to your profile. People need to see something; photos, inspiring and catchy texts, videos and you name it. The first impression is formed when they visit your profile. If they see a so-called 'lock', then of course that will not benefit the experience of your potential customers. People are more likely to follow a public Instagram account. Your profile will also become more visible in the online landscape of Instagram. Hashtags, locations and the like can help your profile to increase its findability and you may see this reflected in your follower count (more followers on Instagram!). Have a look at us Instagram profile how we approach that!

Title 
The title of your Instagram page cannot be forgotten of course! Where this is? Under your @username. When you create a profile, Instagram fills this space with your chosen @name. However, you can also change it yourself to a different name of your choice. Consider, for example, your real name or your job title. Just like the bio, this place can also function as an extra place to mention keywords in order to be found better by your target group. Make a note of keywords that attract attention here. After all, your username and title are the only two fields that are immediately shown to an Instagram user when they look up something within the Instagram search engine. Be short and sweet here too, because you only have 30 characters to describe your title.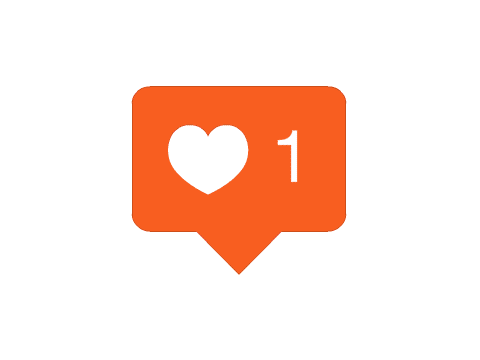 Conclusion
And… Have you learned anything from this? You should now know how to improve your Instagram Page so that it will perform better on Instagram and therefore come to the attention of your audience. If this works out well, you will generate more Instagram followers. The ultimate long-term goal. Do you have a good addition to the tips above? Do let us know! Who learns, stays with you. If you don't have the time to optimize your Instagram yourself? We are ready to help you with content marketing.
Become an online boss? Sign up for our newsletter!